On this blog, I regularly publish new paintings straight off the easel and discuss what inspired them and how they came about.
Opt-in here if you want to find out about the latest artworks.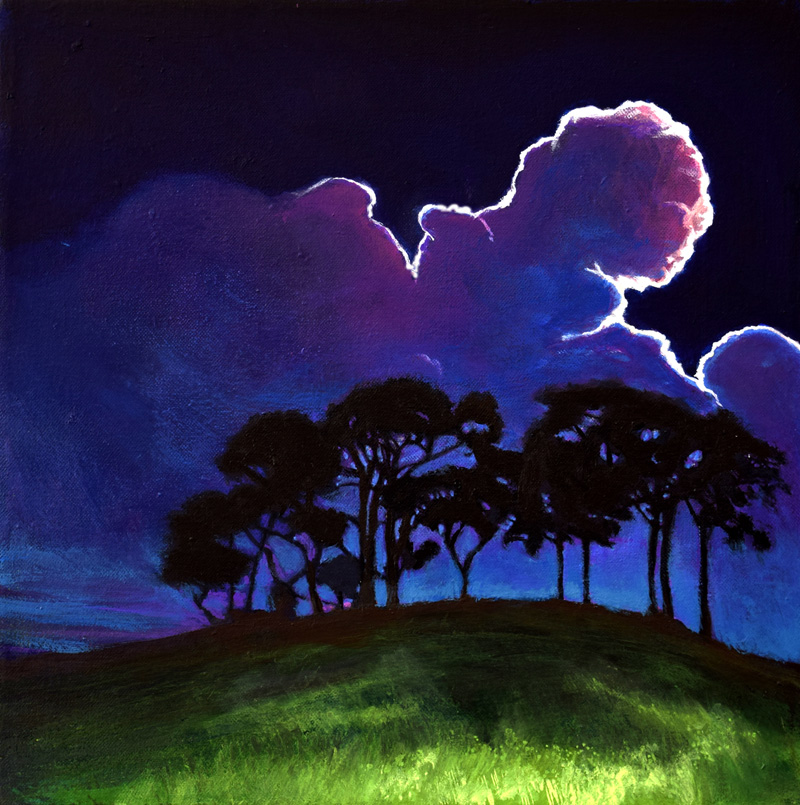 These two new paintings feature trees silhouetted against a dark background but evoke two different time of day, the first one is a small Irish nighttime painting inspired by Fairy Raths: The Fairy Rath VII 30 cm x 30 cm x 4.5 cm, acrylic on canvas, ready to hang...
read more
For the Pleasure of Discovering New Artworks
Receive Regular Art Updates: