Dear Art Lover,
I hope you are keeping well.
Recently I've been working on some commissions and in between I managed to complete three new artworks.
I continue the exploration of patterns and our relationship with nature.
The third artwork revisits a popular series that showcases reflections and plays of light.
Twilight Painting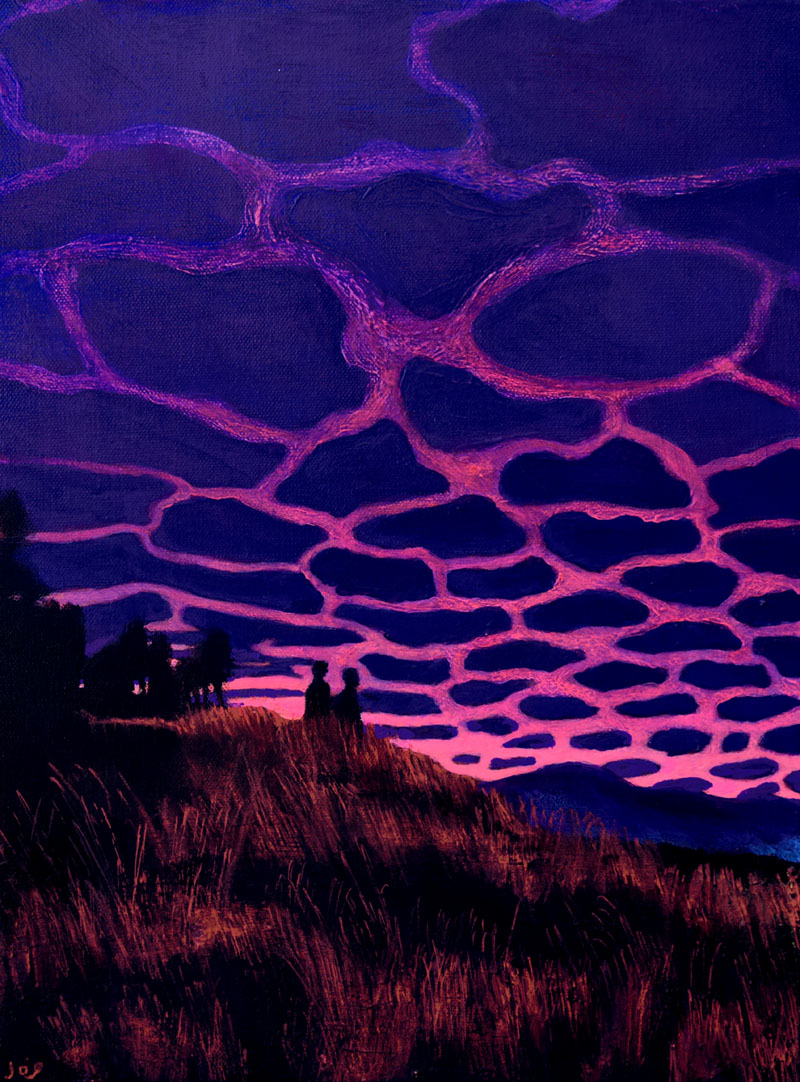 40 cm x 30 cm x 3.8 cm acrylic on canvas, ready to hang
At the end of the day, the bog grasses catch the last of the glowing light.
It's the blue hour, the sun has set and this special time between twilight and darkness is upon us.
The cloud gazers on the hill take a moment to commune with the wonder of the world.
Decorative Nocturne
150 cm x 100 cm x 3.8 cm acrylic on canvas.
This painting is sent safely rolled in a tube and will require to be taken to a framer to be stretched.
In the silence of the night, the boat drifts gently on the water.
The couple lie back to stare at the patterns of stars that seem to go on for ever and ever.
I made this painting on a large scale in portrait format to accentuate how vast the night sky is and how small we really are.
A couple of details of the painting:
Reflections on Water
100 cm x 80 cm x 3.8 cm, acrylic on canvas, ready to hang
Today's third painting continues exploring the reflective qualities of light in the Ouveze river not far from where I live.
I wanted to fill the painting with light and express how it bounces off the water to give it a loose abstract quality and to balance quietness with the energy of light.
A couple of details of the painting:
I'd love to hear how you respond to each of these paintings.