On this blog, I regularly publish new paintings straight off the easel and discuss what inspired them and how they came about.
Opt-in here if you want to find out about the latest artworks.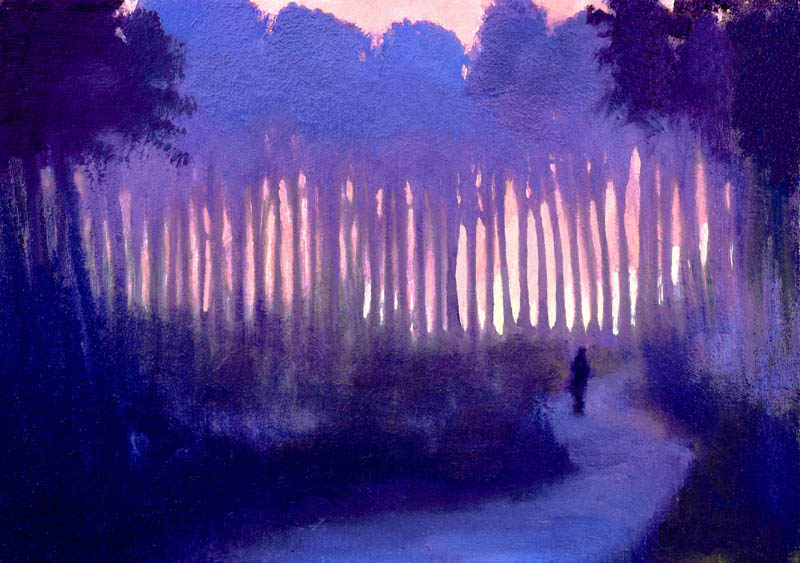 10″ x 14″ x 0.75″, oil on canvas, ready to hang.
This contemporary atmospheric oil painting shows a person out walking between sculptural pine trees filtering the last sun rays of the day.
read more
Receive Regular Art Updates