On this blog, I regularly publish new paintings straight off the easel and discuss what inspired them and how they came about.
Opt-in here if you want to find out about the latest artworks.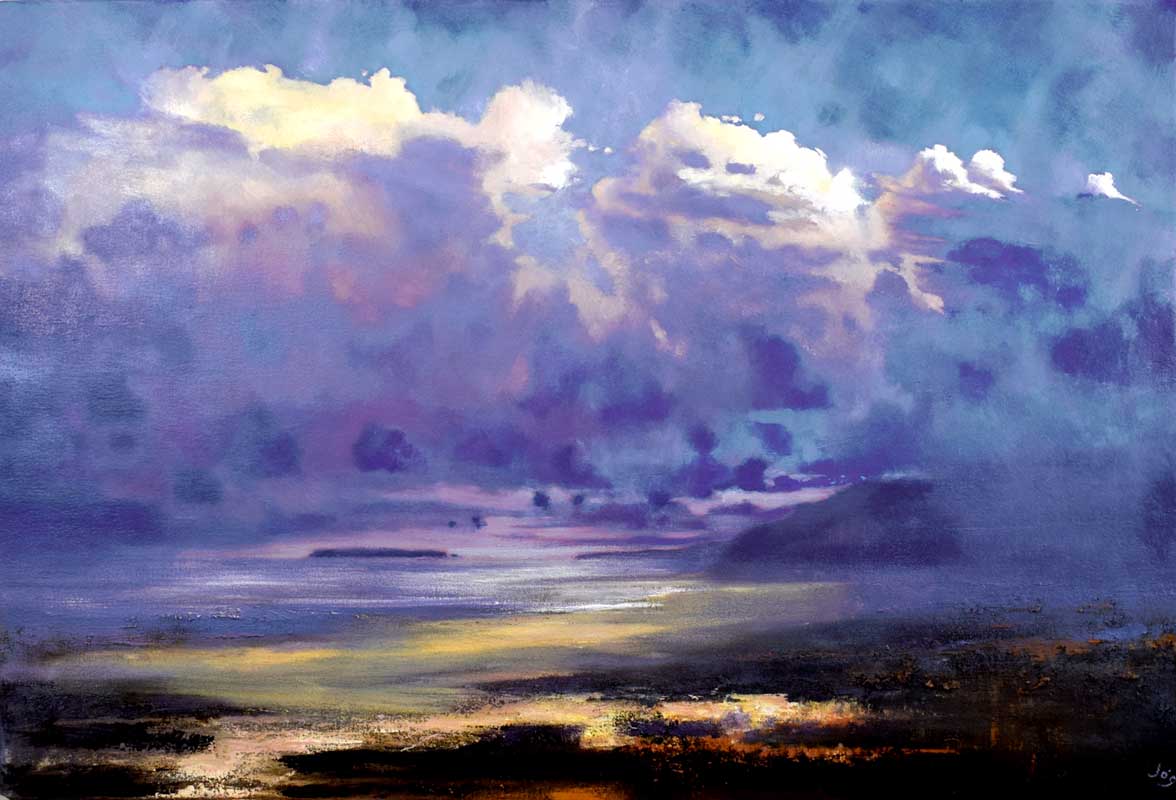 18.25″ x 27″ oil on canvas ready to hang ●

Contemporary oil on canvas landscape showing the West of Ireland coast at low tide under a big dramatic sky.
read more
For the Pleasure of Discovering New Artworks
Receive Regular Art Updates: