These three new paintings further explore an atmospheric decorative theme and each feature one or two enigmatic figures…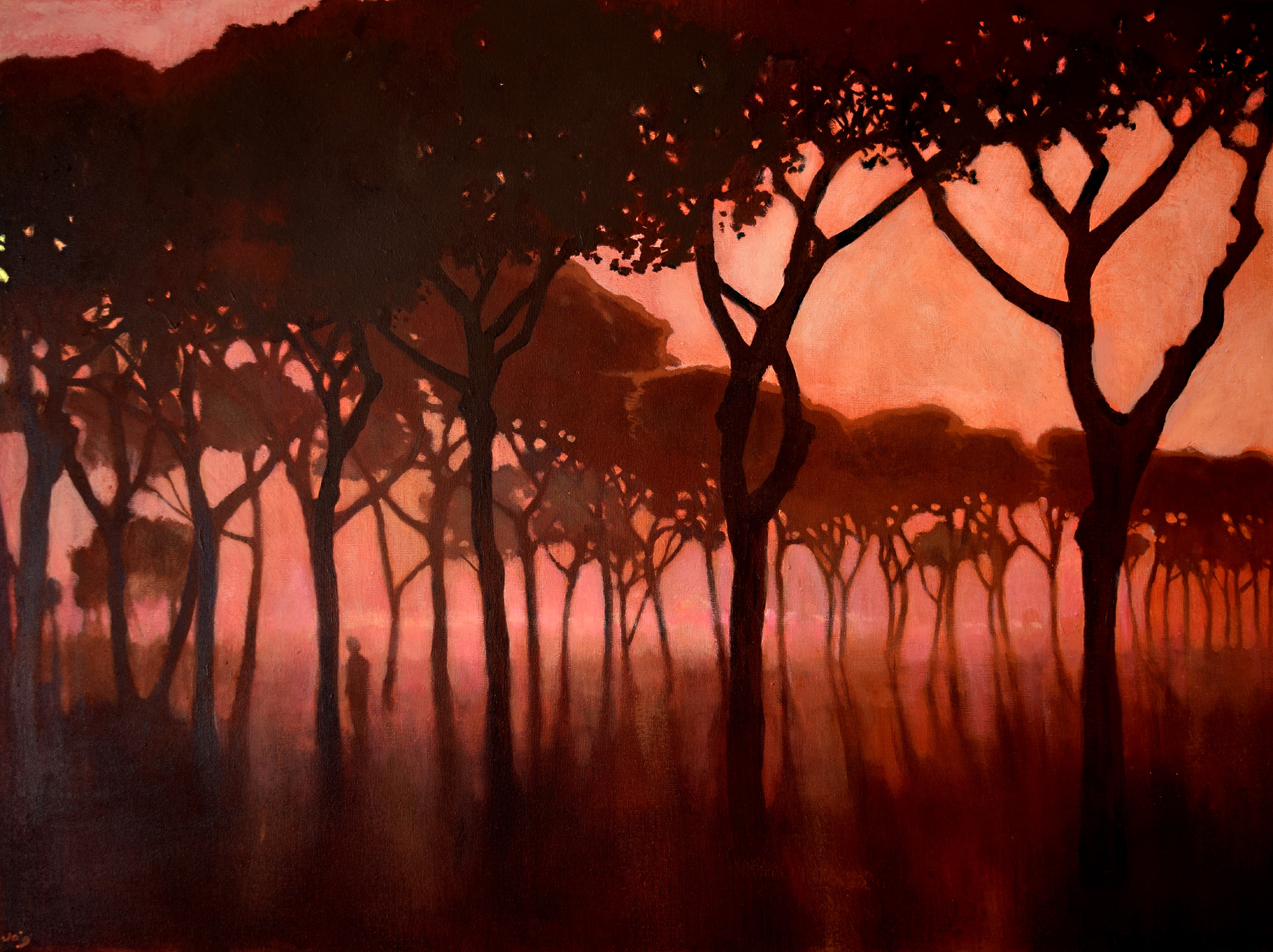 60 cm x 80 cm x 3.8 cm, acrylic on canvas, ready to hang
It's dawn in the avenue of pine trees. The rose-coloured mist floods across the land announcing the warm day ahead.
A solitary figure walks among the silent trees…
What are they doing there?
36 cm x 26 cm x 2 cm acrylic on canvas, ready to hang
Two ghostly doves on a branch stand out against the night sky.
They are framed by two glowing pine trees.
Can you spot the enigmatic figure that looks up towards the birds?
26 cm x 36 cm x 2 cm acrylic on canvas, ready to hang
Our eyes are drawn to the cherry blossoms that glow in the night, and then we notice two figures in the room filled with colour and light.
Facing each other, one is bathed in scintillating light while the second is back lit…
All three paintings share the enigmatic quality of a special moment revealed to us.
I hope you enjoy discovering these paintings.
I'd love to hear your comment.