On this blog, typically once every two weeks on a Sunday, I talk about a new painting straight off the easel.
Opt-in here to find out what it is as soon as it's published and to get a FREE printable landscape of Ireland Painting.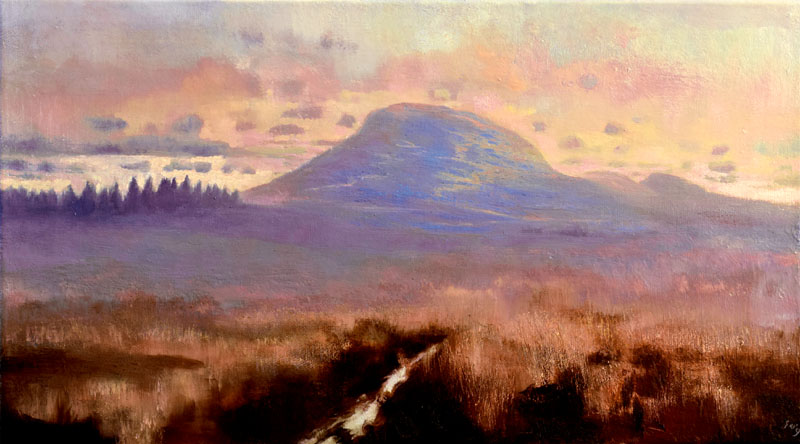 Land Marks IV, ©John O'Grady
10″ x 18″ x 0.75″, oil on canvas, ready to hang.
It's dawn in the Irish landscape. The rising sun reveals the land marks scattered across…
read more
Free Printable and Regular Art Updates