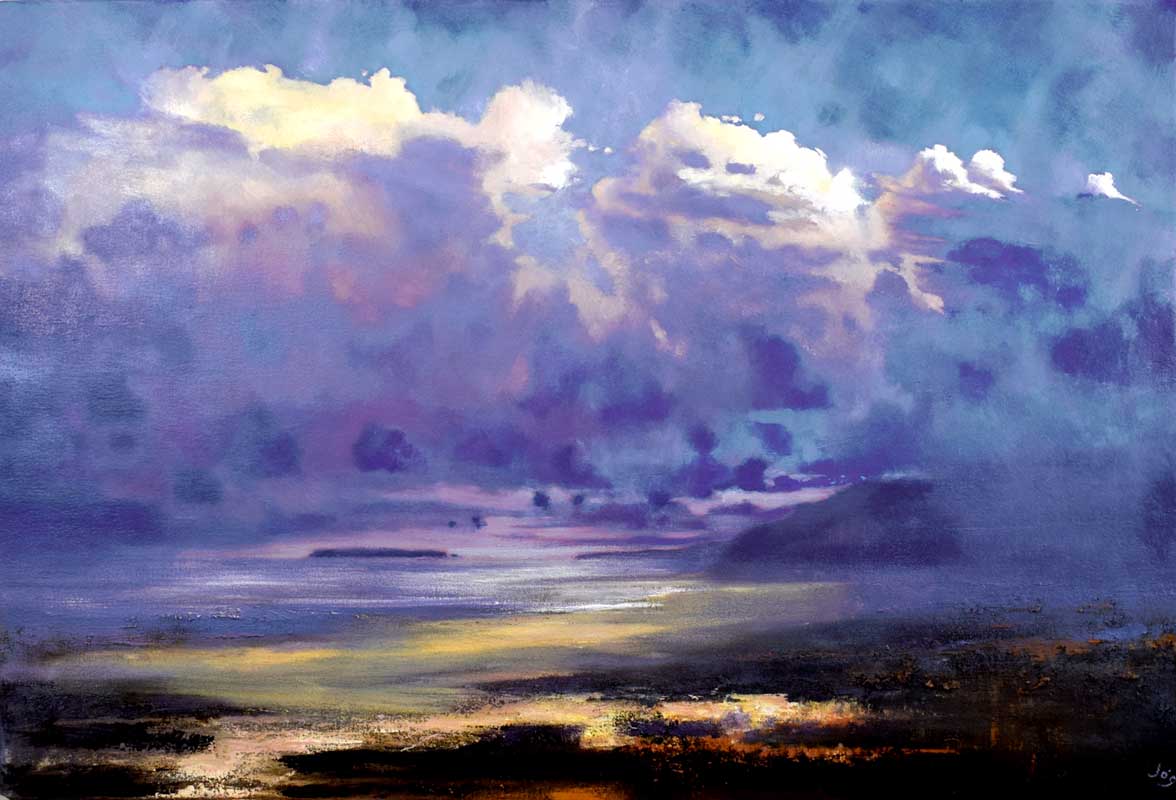 At Low Tide ©John O'Grady
18.25″ x 27″ x 0.75″ oil on canvas ready to hang.
SOLD
Standing on the beach at low tide, sand, rock pools and carrageen moss show off their beautiful colours and patterns, and then our eye is drawn towards a distant, barely noticeable island silhouetted on the horizon.
It is blue hour on the coast, the cusp between day and night.
It is one of those days when the wind drives in off the Atlantic at a furious pace, alternating between sunshine and showers and sometimes both at the same time.
The clouds skitter across the sky towards land.
Our eye notices the swirl of clouds and mist that leads you skywards through the encroaching blue and violet twilight to reach the towering cumulus puffing up over sea and land.
An inner light, captured from the last of the sun's rays, animates them with different colours: gold, rose and puce.
Soon, once the cumuli has passed by, darkness will fill the space.
In the meantime, the island, immutable, appears dwarfed under the dramatic sky.
It's easy to miss moments like this. But the drama taking place before us and above our heads is always worth looking up to see.
Wouldn't you agree?