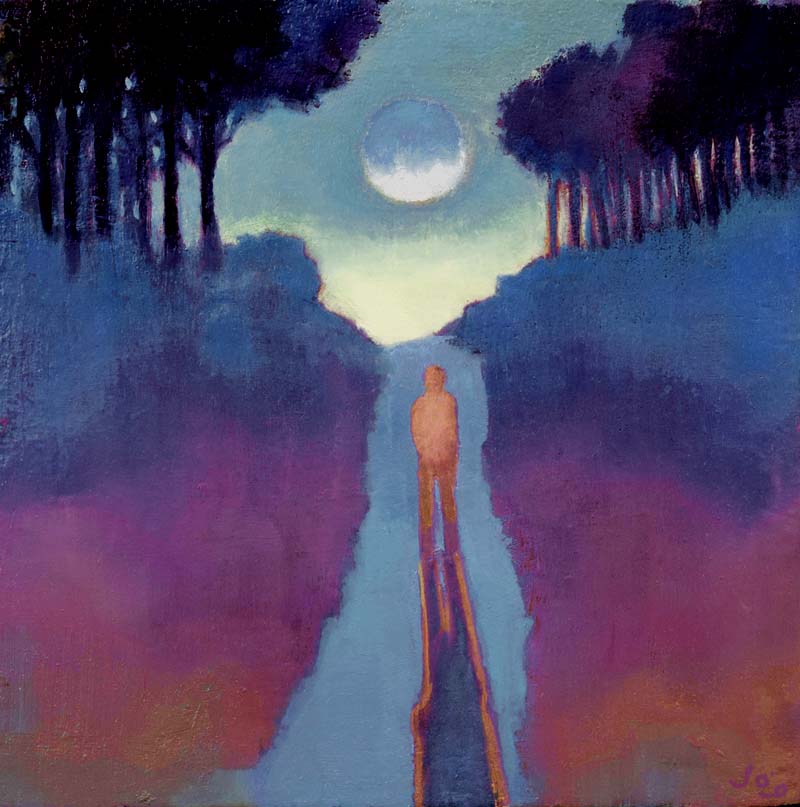 The Road to the Moon
12″ x 12″ x 1.5″, oil on canvas, ready to hang.
NFS (Not for Sale)
Between the villages of Séguret and Sablet, tiny roads and ancient gravelled paths crisscross a landscape of vineyards and wooded areas.
When out walking one evening towards the crest of the hill and with the light fading, the full moon started its ascent perfectly in line with the rising road.
The solitary figure in the landscape could have been you or me witnessing and communing with a wondrous sight.
You may be aware a 'super blue blood moon' will be appearing in the skies on the 31st of January. It was this approaching event that was the starting point for this painting.
Yes we celebrate the sun rising everyday, beckoning the new day. But, equally special is the arrival of the moon heralding the magic of the night and time passing.
I'd love to read your comment on this painting. And, will you be out looking at the 'super blood blue Moon'?