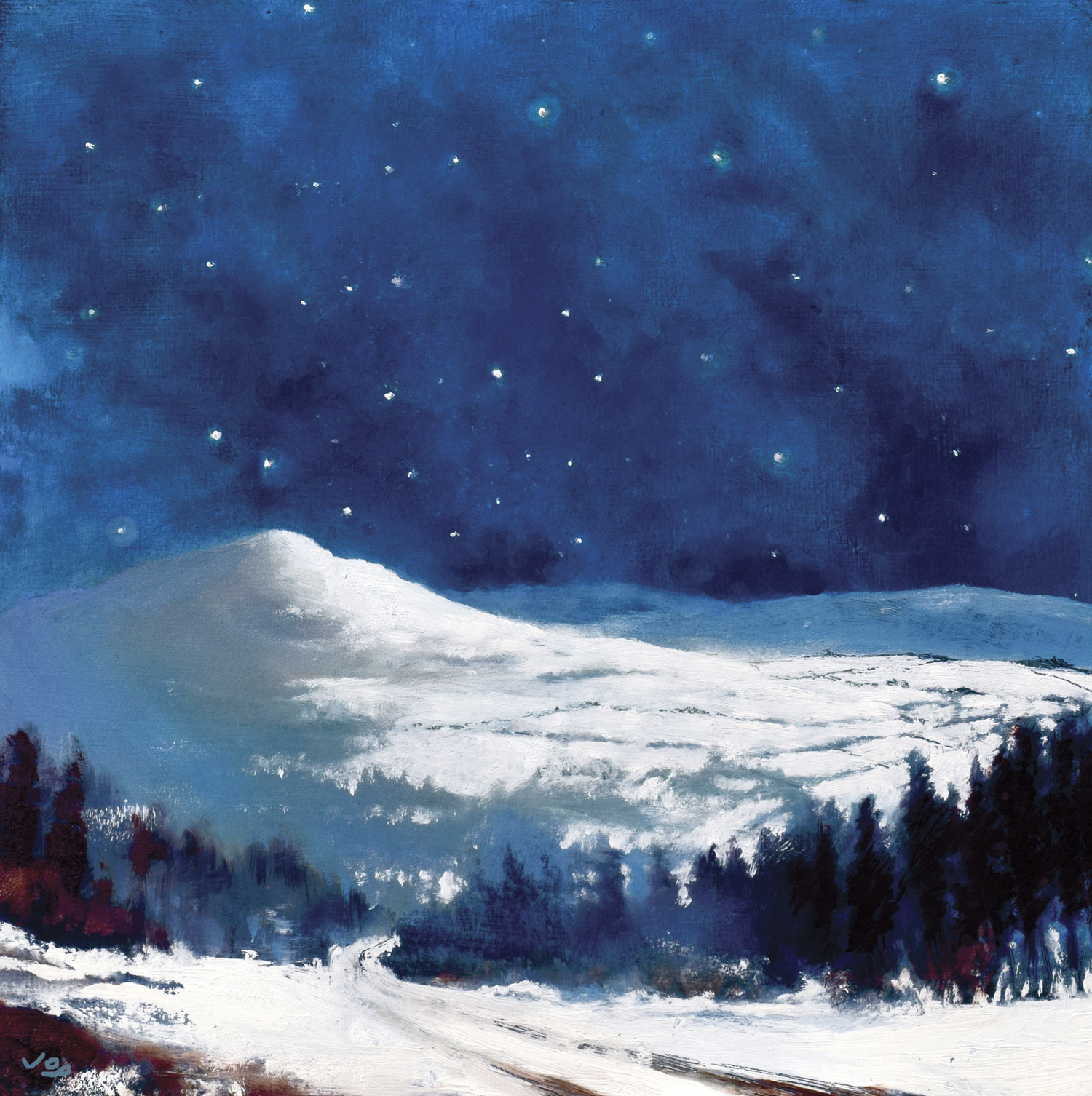 Winter Nocturne, ©John O'Grady
10″ x 10″ oil on panel
I've just finished this painting to feature on this year's Christmas card.
It's becoming a bit of a tradition to create a snow-covered landscape I'm fond of especially if it's a starry night.
The Christmas cards are no longer available.
The original painting is available on the art shop.