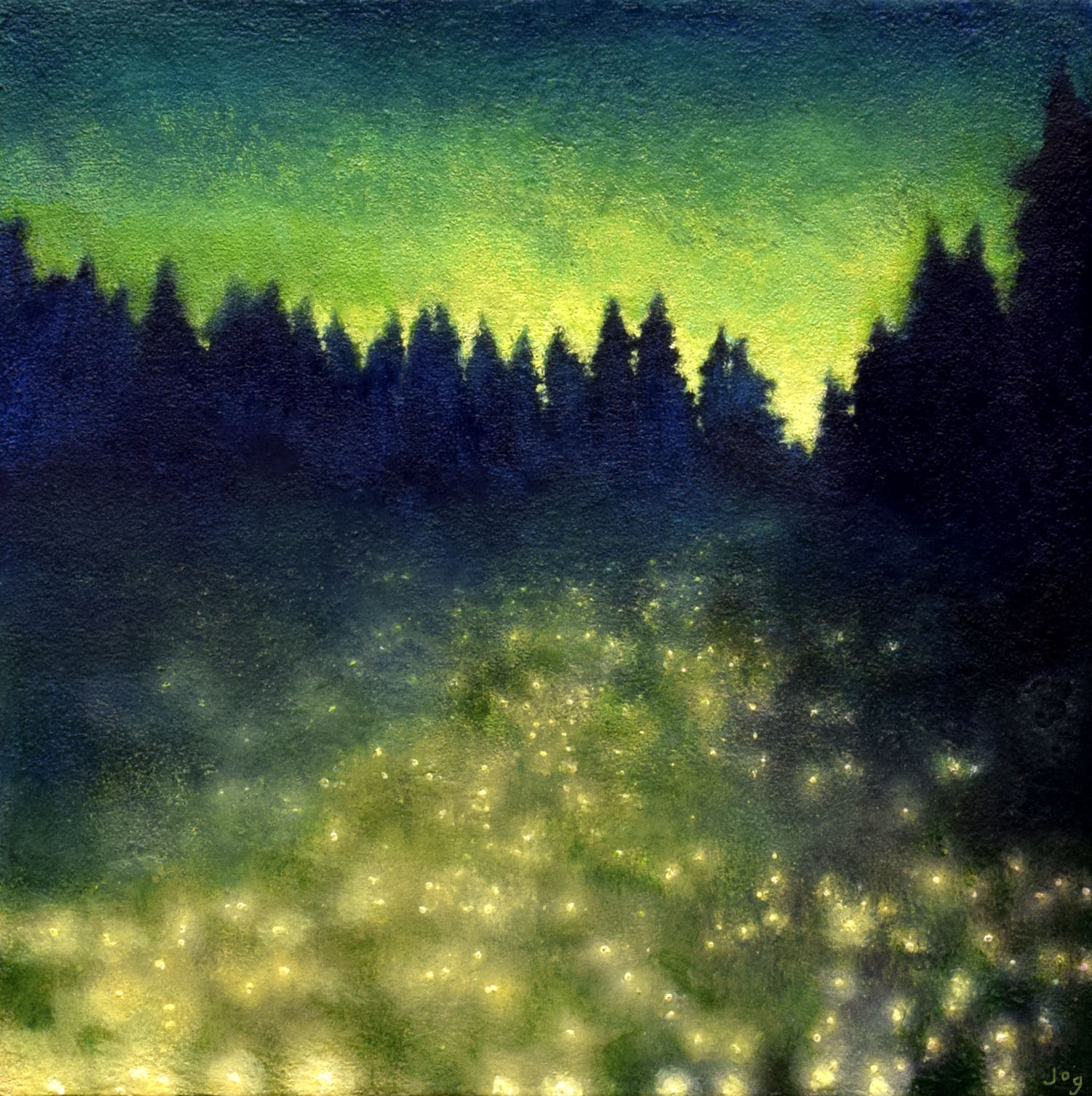 (Click on the image to enlarge it)
The Field of Fallen Stars, ©John O'Grady
12" x 12" x 1.5" acrylic on canvas, ready to hang
SOLD
Dreams often have their place in reality.
They flit between one event or emotion and meld into another to create its own mindscape.
This painting is the result of a dream but is also, in part, based in reality.
On the night of the shooting stars in August when the air is balmy, we are looking out across the untended field to the strange glow in the sky and the dark sombre trees.
Shooting stars have fallen.
Strewn across the field, they illuminate the darkened landscape.
In a dreamlike reversal, stars are no longer in the firmament.
Once the painting was finished, I remembered an illustration I'd come across many years ago in a book of symbols by the 15th century Italian artist Cristoforo De Predis called the 'Death of the Sun, Moon and Stars'.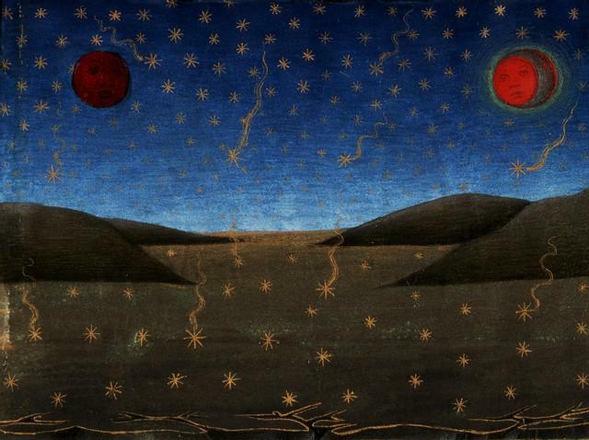 Perhaps the confluence of the dream, the night of the shooting stars, and the illustration coalesced to create this magical painting.
I can only hazard a guess what the significance of the painting might be.
All the stars fallen from the sky, why they continued to glow brightly in the field?
Why the sky is now devoid of any stars?
We don't always need answers though, do we?
My feeling is that we don't need answers, just an emotional response to what's made.
Do you feel something too?